Aleu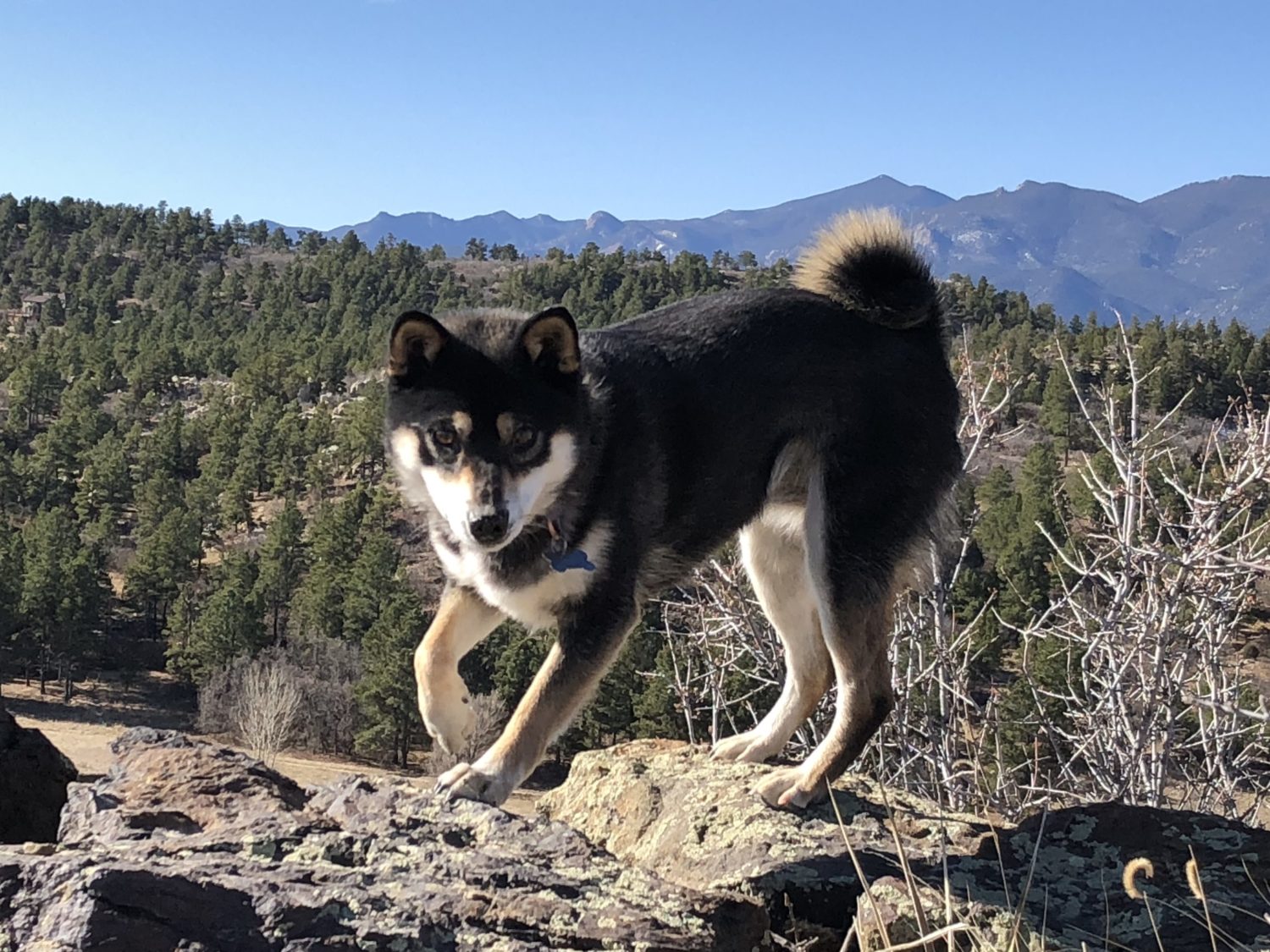 8 yr old female Shiba –
Aleu's family was no longer able to give her, and her sister Nala, the attention they deserve and has surrendered to rescue. We were fortunate to find a foster home willing to take them both so they could stay together, but they may be able to be adopted separately if need be. Time will tell.
Aleu is a typical independent, but friendly Shiba. When we met Aleu, the children were not present, however, her family reports that she is not a big fan. She tolerates the kids and keeps her distance. Aleu would probably prefer a quieter home with no kids, but could potentially do well with older kids (teens) who are calm and respectful of dogs.
Aleu is reportedly dog friendly, but like so many Shibas, she will give a warning when meeting other dogs who are not respectful. She is not reactive and never gotten into any fights. She would probably enjoy being an only dog, but could live with another well mannered, mature dog. Aleu has not been tested with cats.
Aleu is a an energetic and adventurous girl who likes to explore. She would do best with an active family that enjoys daily walks, running, hiking, etc. She is accustomed to having a home with a yard. She is a bolter, so proper precautions must be taken before opening a door around her.
Aleu is house trained and crate trained, however she has not used her crate in a long time. She is a good girl and is trusted loose in the house when her people are not home.
Aleu and Nala need time to come down from the trauma of transitioning into rescue. We also need to get to know them better. In the meantime they will see a rescue vet. We will make them available for adoption once we feel they are ready and we are sure of what we are looking for in a forever home. Stay tuned!
Aleu's adoption fee will be $175 and includes her spay, vaccines, heartworm test, and microchip.