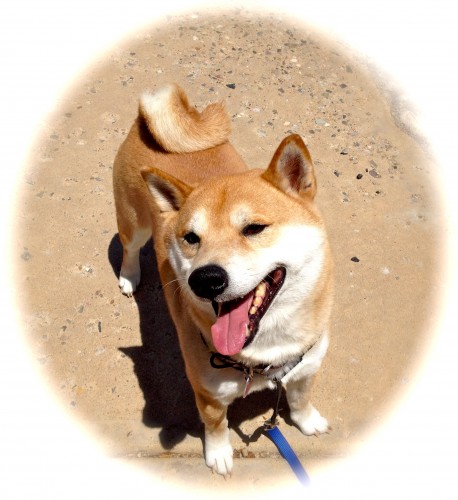 Adoption Requirements:
Adopters must be at least 25 years old to adopt. Applicants who are at least 21 years old will be considered on a case-by-case basis, if they can demonstrate they have adequate dog experience, basic training knowledge, and can provide the stable lifestyle that Shibas require.
Adopters must live in the state of Colorado, or meet our requirements for Out-of-State adoptions.
Our Adoption Process:
Potential adopters must first complete an Adoption Application.
We do not have a shelter facility where potential adopters can meet and interact with our dogs. All of our dogs are cared for in loving foster homes therefore, an application must be pre-approved in order to meet a dog. An application can be submitted for consideration for dogs that are currently Available for Adoption, or Coming Soon. "Coming Soon" dogs are either dogs already in rescue but not quite ready for adoption, or dogs that we need to bring into rescue but do not have an appropriate foster home currently available for them. Applicants can also submit an application to be added to our waitlist for consideration for future available dogs. We look to this waitlist first when trying to find an appropriate foster or adoptive home, before considering new applications.
Your application will be reviewed, and you will receive and email regarding the status of your application within 7 days of receipt
If you appear to be a good fit for the dog you applied for, or any other dog, we will reach out to schedule a phone screening.
Otherwise, your application will be added to our Waitlist for consideration for future dogs. We look to the waitlist first when trying to place a dog.
Please know, we are currently experiencing a high volume of application submissions. Your patience is appreciated.
A meet and greet/home visit will be scheduled for pre-approved applicants.
This allow the applicant to meet and interact with the dog, for us to assess how well the dog will get along with any resident pets, and ultimately determine if we think your home is the right fit for the dog.
Please know that there may be more than one applicant that we are considering and doing home visits with for a specific dog. A home visit does not guarantee that you will be chosen to adopt the dog.
An adoption trial, for a minimum of 30 days, is required for all of our dogs.
Shibas are very particular about their environment and take at least a month to get comfortable in a new home. We also want to ensure the Shiba is going to get along with other pets and kids in the home before finalizing the adoption.
Any necessary vet care or approved expenses for the dog will be covered by the rescue during the trial period.
Upon successful completion of an adoption trial, we will finalize the adoption.
You will be asked to sign an adoption contract and we will collect the adoption fee.
As an alumni of COSIR, we are always available to you as a resource to help you and your Shiba. We enjoy a maintaining a life-long relationship with our alumni and are always here to support you!
Adoption Fees:
The adoption fee that you pay enables us to provide the care that each of our dogs need to ensure they are healthy and ready for adoption. Prior to adoption, every dog in rescue receives:
A general wellness exam
Spay or neuter
Vaccinations, including Rabies, Distemper/Parvo, and Lepto
Heartworm test
Microchip
A professional training course, or private session, for all dogs under seven years of age, or as needed
Dental cleaning/procedures as needed
Life-saving procedures/surgery as needed
Adoption fees are based on the dog's age.
6 months or less – $500.00
7 – 11 months – $400.00
1 to 3 years – $350.00
4 to 6 years – $275.00
7 to 9 years – $175.00
10 & 11 years – $75.00
12 & older – $50.00