Angel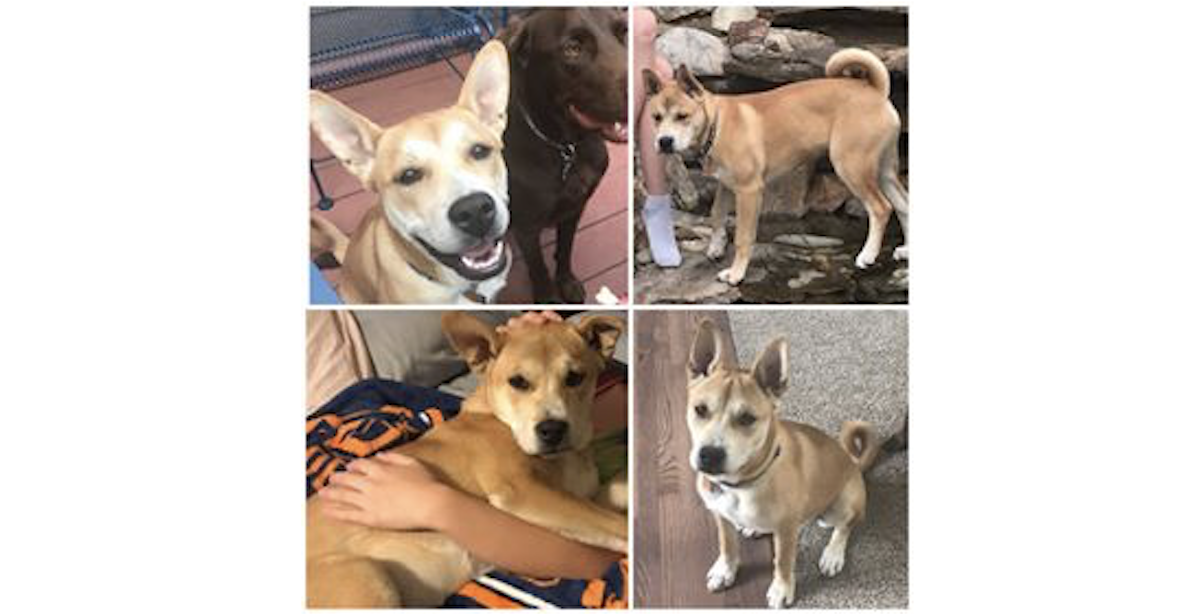 **COURTESY POST**  Dog is not in rescue's custody. Any qualified applicants will be put in direct contact with the owner.
8 month old female, possible Lab/Akita or Shiba mix
Angel is a sweet, super smart girl who loves people. She is about 50 lbs and the vet estimates her age at about 8 months. They believe she may be a Lab mixed with either Shiba or Akita. She definitely has some of the Shiba/Akita traits, like an independent personality and a tendency to bolt!  She was found stray and starving and was taken in by her current family on a temporary basis.  They have had her vaccinated and spayed, but need to find her a forever home.
Angel is house broken and crate trained.  She enjoys her walks and knows 'sit' and 'stay'. She is very smart and food motivated. She is living with 9 & 12 year old children in her temp home, and has been around other kids as young as 6 and done well.  She has not been tested with cats.  She did not getting along with the male Lab in her temp home after she went into heat.  We believe now that she is fixed, she would likely do well with other dogs as long as they are properly introduced and given the time and space to develop trust and work out their dynamic.
If you are interested in adopting Angel, please let us know.  Qualified applicants will be passed along to the temp family for a final adoption decision.