Blanco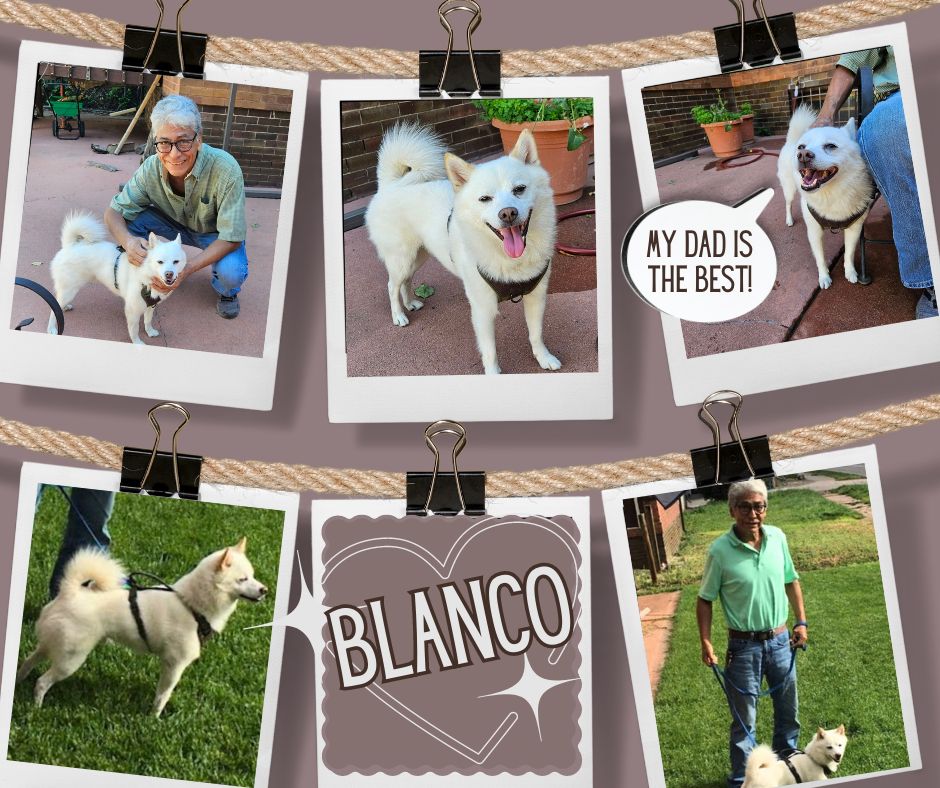 Blanco has been adopted! –
This little cutie is Blanco. He is a Shiba/American Eskimo mix, and approximately 2 yrs old. He was picked up as a stray and taken to a shelter. His family never claimed him, so the shelter adopted him out. He was returned to the shelter after some altercations with the cat, growling at the men in his home, and guarding his food from the other dog. The shelter knew his best chance to be successful in a new home, was through rescue.
Mike lost his beloved Shiba of 15 years last July. Mike described him as the perfect match for his personality, and his best buddy. As a retiree, living alone, Mike has the time and energy to devote to a dog in need. He was ready for a loyal and loving companion to go out for daily neighborhood strolls, and share his life with.
Despite having growled at the men in his last home, Blanco took to Mike right away. Shibas tend to be a very good judge of character 😉 Going for neighborhood walks together, and attending a 6 week training class with one of our rescue trainers, also helped to solidify their bond. This dynamic duo enjoy are too cute on their strolls together, and we got noting but glowing reports from the trainer.
We'd say that this match up was a winner for sure! Mike has the best friend and companion he was looking for, and Blanco is clearly living his best life. He's put on some much needed weight, and he's got a new BFF named Skittles (one of Mike's friend's dogs). All in all, we'd say these two are pretty lucky to have each other! Congrats to Mike and Blanco!