Bodhi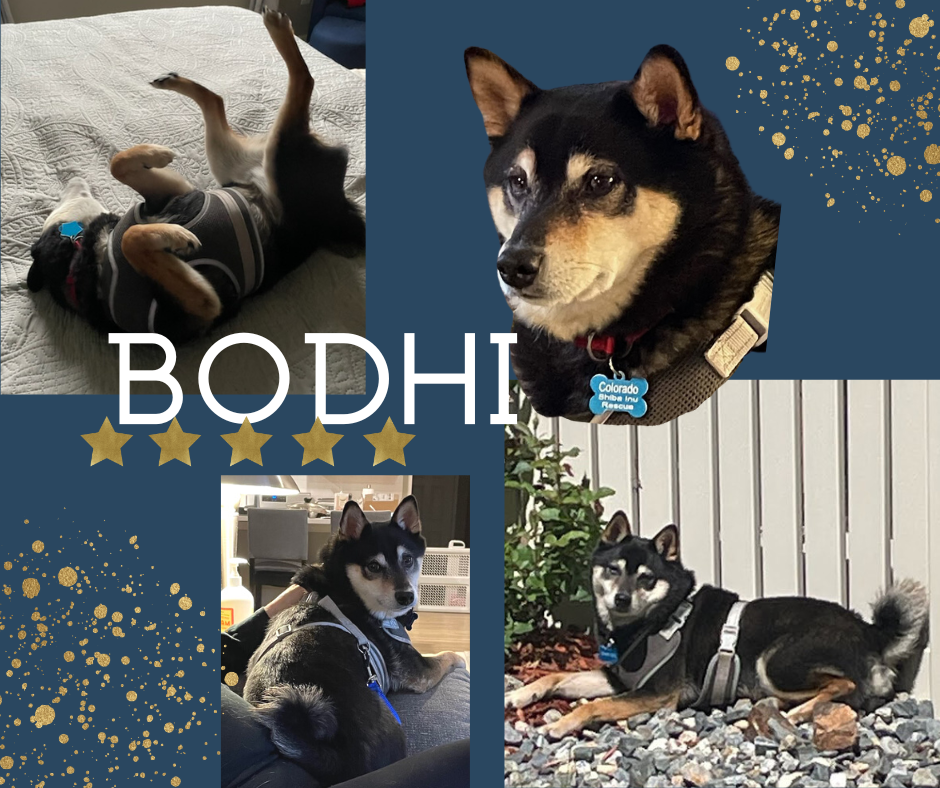 Bodhi has been adopted! Bodhi grew up in a quiet home with his human, and their father. When the father passed, Bodhi was being boarded frequently, due to his human's work travel. Like most Shibas over the age of 2, Bodhi is not a fan of boarding facilities and his human knew he deserved better. So at 4 yrs old, Bodhi was now a rescue dog.
Alene and Steve have been a Shiba family form many years and could not imagine life with out Shibas in it. They have always had good experiences with rescue, and it's important to them to support rescues, not puppy mills. With their Shiba, Kenji approaching 17 years old, they felt the time was right to adopt again.
Bodhi had lived a sheltered life, and this transition was not going to be easy for him. An experienced home, that was prepared to weather the storm with him, would be critical to his success. We knew Alene and Steve were just that, so it was really up to Bodhi and Kenji; they just needed to be ok with each other.
The meet and greet was uneventful; more of a sniff and ignore. But that's what we call a success in the Shiba world 😉 As expected, being raised by men, Bodhi took to Steve right away. He was already starting to follow him around before we left.
Bodhi quickly won the hearts of his new humans. As Shibas tend to do, he and Kenji pretty much ignored each other. Sadly, Kenji passed before they had a chance to get closer, but Bodhi offered comfort and support as Kenji declined and Arlene and Steve grieved. There was no shortage of applicants interested in Bodhi, but we believe he ended up exactly where he was meant to be. Congratulations to Alene, Steve, and Bodhi.