Cece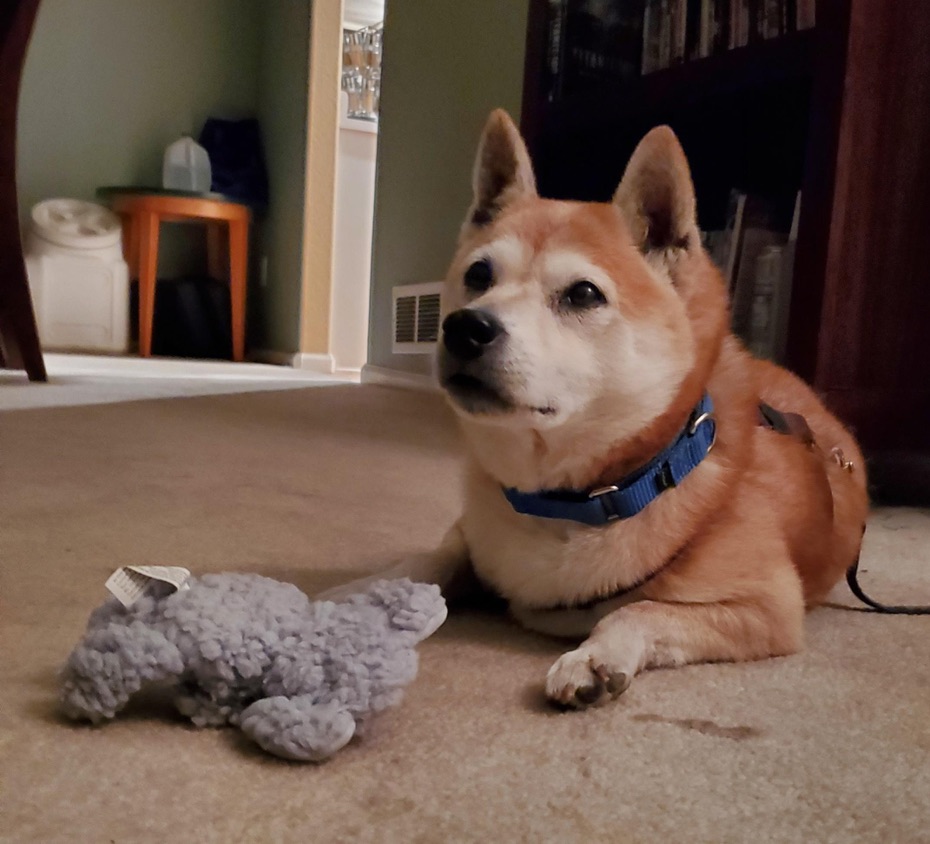 14 yr old female Shiba
This sweet old girl is Cece. Sadly she's had a really tough life. She was surrendered to a shelter by a neglectful owner for fighting with their other dogs. The shelter immediately recognized her as she'd been there before, years ago, when her owners were cited for abuse/neglect. The shelter contacted us because they think she deserves better, and we couldn't agree more.
The shelter vets report that Cece had a severe infection in both ears that had likely been there for years. She also had a chronic untreated skin infection on her abdomen and insides of her rear legs. She has patellar luxation in both knees and is suffering from arthritis. Surprisingly, her teeth are in pretty good shape and her bloodwork looks good.
We were fortunate to find an amazing and dedicated foster for Cece. Cece's health and demeanor has improved significantly now that she is receiving proper veterinary care and is in a loving and stable home. Her adorable personality is really coming out and she is quite a character.
Cece's foster provides her with a calm peaceful home, with no dogs or kids. They have a ramp for her so she doesn't have to manage stairs to go in/out for potty or hang out with her humans. They are able to avoid seeing other dogs that she might react to when they go out for her walks, and she is co-existing nicely with the cat. Cece is feeling good and living her best life there, so we've decided that she will remain in rescue as a "fospice" dog. This will ensure she will always get the care she needs, and she can remain with the humans she loves and is so deeply bonded to now. We look forward to the rest of her life with us!