Fundraiser for Rey's 1st surgery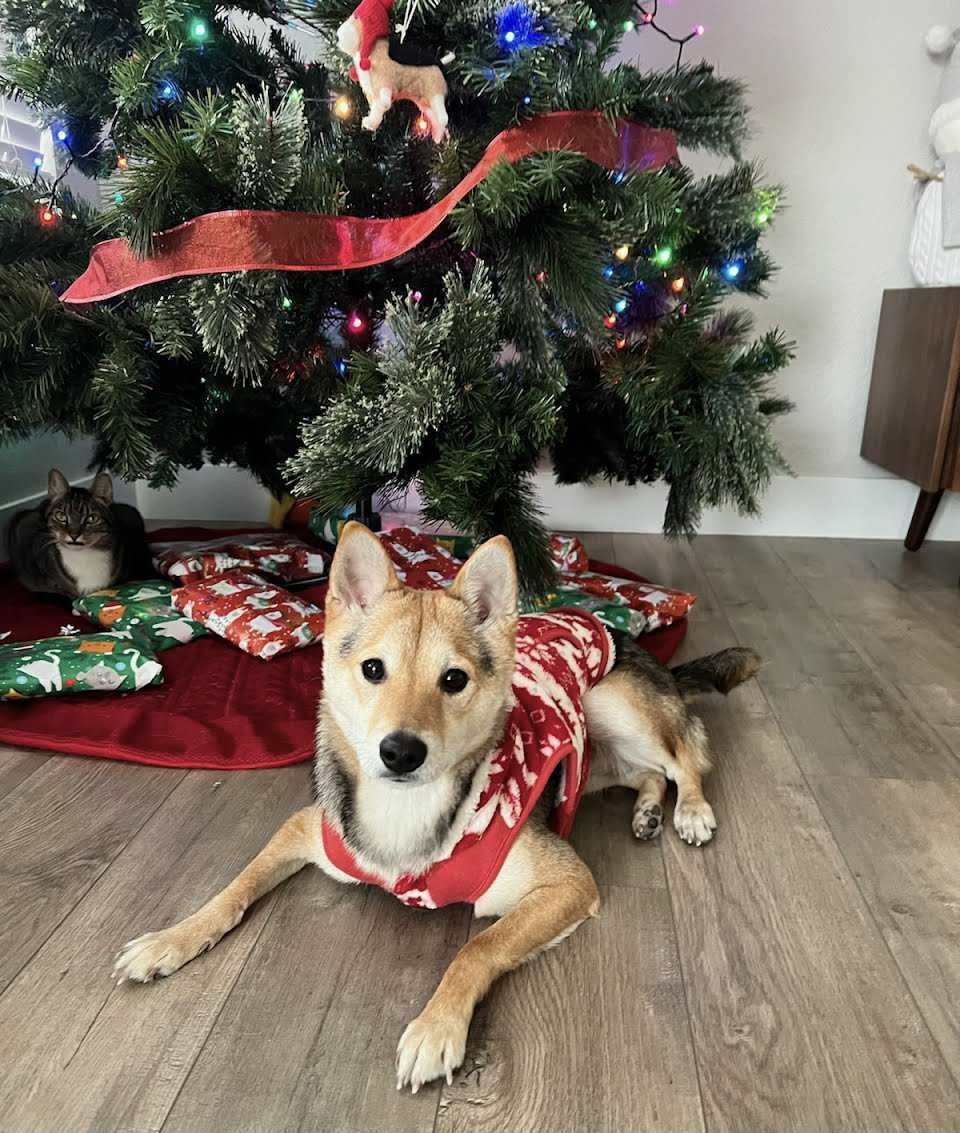 FUNDRAISER EXPIRED – THANKS!!
Rey got her Christmas wish; she has been cleared for the first of 2 surgeries to repair her rear legs! They will do one leg at a time. The first surgery is scheduled for late January.
The surgical estimate, including our rescue discount, is $3,000 per leg. We will fundraise for one surgery at a time. Moving forward with the second surgery will very much depend on how the first one goes. Of course, we hope it is a huge success, and we are able to move forward with surgery for the second leg, but we will have to wait and see.
Rey is a heartbreaking example of how poor puppy mill breeding practices can destroy the lives of the dogs they produce, and the humans who purchase them. Rey is just barely a year old and is suffering from he most severe level (grade IV) of patellar luxation (the dislocation of the knee), and both knees joints are swollen and arthritic. She has a deformed tibia and malformation of her femur. She is disabled; with very limited use of her hind legs. Read Rey's story.
We are raising money for Rey's first surgery via a Facebook fundraiser on our page. Click the blue button to donate via Facebook. Don't have Facebook? click the red button for other ways to donate.
Colorado Shiba Inu Rescue is a non-profit, no-kill organization dedicated to the rescue, training and rehoming of Shiba Inus and Shiba Inu mixes. 100% of donations made via the Rey's fundraiser on Facebook goes directly to Rey's care. Donations made through other methods will go to the rescue's general fund and will be used to provide veterinary care for Rey, and all our Shibas in rescue.