Jetters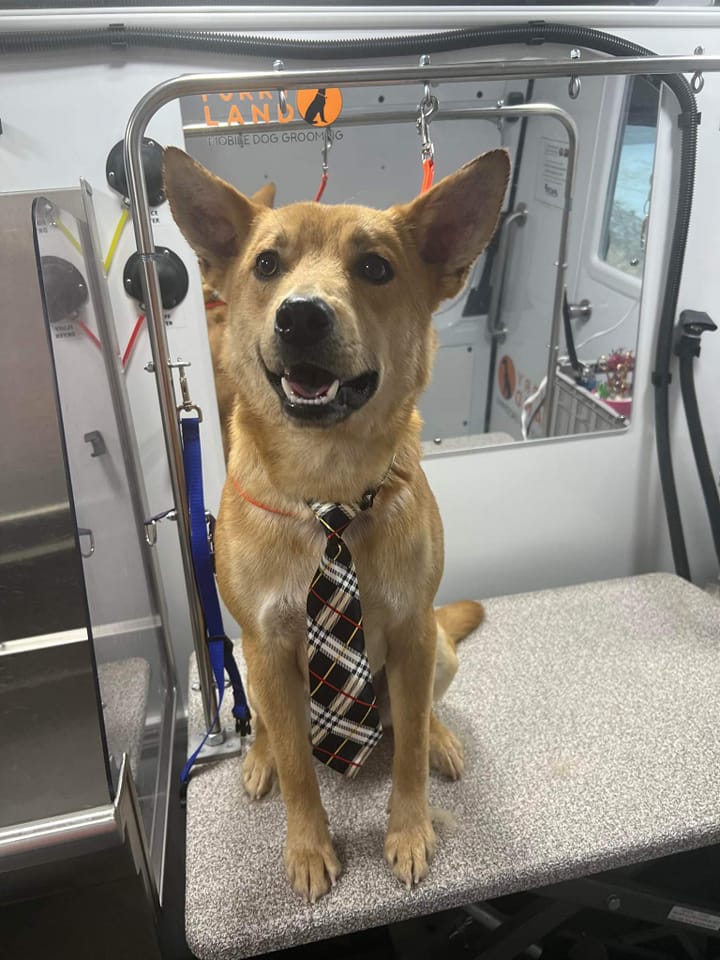 HOME VISIT PENDING! – 1 yr old male Shiba mix –
Jetters found himself in a shelter when his family moved away and abandoned him. He is an adorable 1yr old male Shiba Inu mix. We are not sure of the mix, but he is about 35-40 pounds and a super sweet boy.
Jetters is such a sweet sensitive boy, who's been through a lot and just wants a person to love and be loved! He is so young and very excitable, but very friendly. He loves meeting new people, but is a bit exuberant, so needs his adopter to continue working with him on how to remain calm during greetings. Jetters' exposure to children has been limited, but he would likely be too much for very small children, but teens are ok.
Like any un socialized dog who lacks selft confidence and experience, Jetters was initially reactive to all other dogs. We have seen good results after multiple sessions with a rescue trainer. With slow and careful introductions, he can build a relationship with other dogs. His adopter will need experience and continue his training. He would not be a good fit for someone that expects their dog to be highly sociable right away. He may be someday, but not without some work!
Within 6 weeks, Jetters adjusted to living with his foster siblings; two male Shiba's and a female Shiba mix. He is still most reactive to larger black dogs, so we will avoid them. He now gets along with his Shiblings, but don't expect him to be "plug and play" in a new home with other dogs. He'd do best with dogs that won't mind his puppy energy or feel the need to "correct" him when he's over the top!
Jetters loves to play, eat, go for walks, snuggle, and nap; in that order. Jetters has not been tested with cats, however, exposure to them on his walks is a good indication that he is not likely to do well with cats.
Jetters is fully house trained and walks well on leash. He currently takes two long walks a day. He is a smart boy who has been responsive to the training, especially when treats are involved Jetters needs an active home that will keep him exercised and stimulated .
Jetters needs someone with a flexible schedule, as he will need them to be home as much as possible in the beginning. Understandably, Jetters has some abandonment issues and prefers to remain close by, or follow, his human around until he understands that he's not going to be dumped again! His current foster has been working with the trainer on his separation and confinement anxiety with good results! He has established some safe areas and is content when left alone for a few hours at a time and overnight.!

Jetters is ready for his forever home and time is running out at his current foster home. If you are interested, please complete an adoption application on our website today! If you are already on our waitlist, or have questions, please reach out to adopt@coshibarescue.org or call/text 720-491-1278.

Jetters' adoption fee is $250 and includes his neuter, vaccines, heartworm test, microchip and at least one additional training session with a COSIR approved trainer (ideally the trainer is already working with him, provided adopter's location is within a reasonable distance)