Joe (renamed Aniken)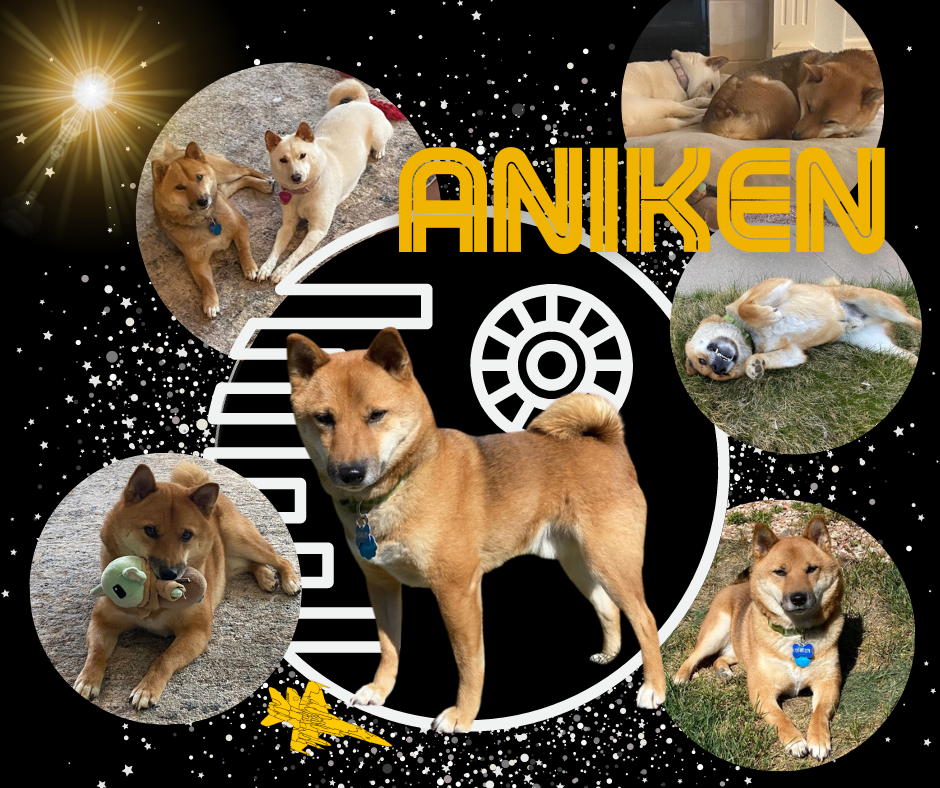 Joe has been adopted, and is now called Aniken (Ani for short)❣️ Ani was picked up by animal control in rural Kansas, running wild with a pack we suspect were escapees from a local puppy mill. While escapes are usually discouraged, we're happy he did it! It was his Shiba will to be free, the wonderful woman at the shelter, and "always up for a drive" volunteer, Amos, that got him into rescue and on to a much better life!
As Ani transitioned into rescue it was clear he'd never lived in a home before; confirming our suspicion a puppy mill product. His fosters noticed he picked up his rear leg a lot. The vet found an improperly healed injury, a displaced knee that he couldn't fully flex/extend, and a rotated tibia. The poor boy's leg was a hot mess and a costly surgery was his only hope for a normal life. With generous donors, and grants from our friends at Shiba Prom and SIRRA, we were able to schedule his surgery. All he needed was a forever home willing to love and support him through his recovery!
Matt and Audrey lost Chewy, and Leia over the last couple years, leaving Padme as the sole Shiba. Fortunately for Aniken, they were ready for the next episode of their Shiba adventure. They trusted, after adopting from us twice before, we'd pick the right dog. Any dog would be lucky to have them, but we hoped to find them the most special of Shibas. From the moment we met Ani, we knew he was a very sweet, special soul, and that he would be Matt & Audrey's next dog.
The meet and greet went perfectly; we knew it would! Ani had time get comfy in their home and become buddies with Padme and the cats before the big day. Surgery went very well, as did his recovery with pro's Green Mountain Animal Hospital, along with Matt & Audrey, taking care. He has had the official 'thumbs up' from the orthopedist that he is healed up and ready for a long happy life full of love and adventures. Congrats to Matt, Audrey, Padme, the kitties, and Aniken! May the force be with you 😏