Kai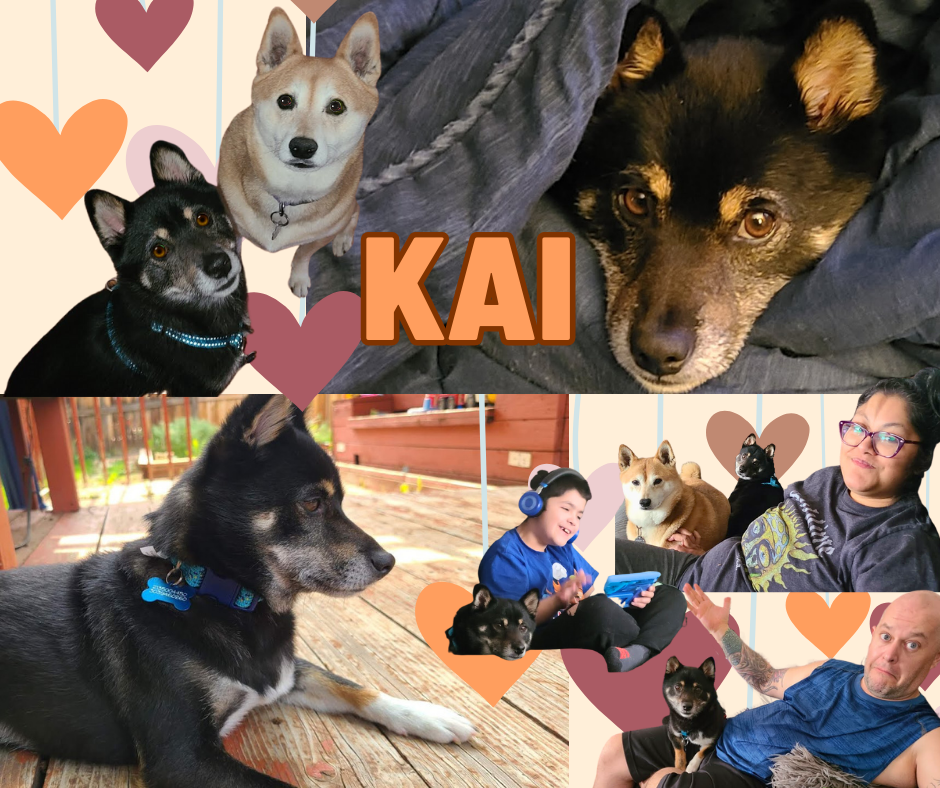 Kai has been adopted!
2 yr old Kai was surrendered to a shelter by his family. Like so many Shibas do, he strugged in the shelter. He was terrified, and would not permit any handling or engage with shelter staff. They realized quickly that he was not going to be adoptable in this traumatized state and would have a much better chance a finding a forever home with a rescue that understood the breed.
Ed, Yandy, and their son Eddie, love the energy and independence of the Shibas. So much so, they filled their home with a trio of spunky Shibas. Unfortunately, last spring, they lost 15 yr old "Princess Layla" to a malignant tumor. Tragically, just 7 months later, they lost their 5 yr old "Prince Bean" to a splenic mass. Losing two beloved family member so close together was hard for everyone, including poor little Shika who was left to wonder what happened to her brother and sister. Fortunately for Kai, they decided the time was right to adopt again, and they were excited to give a shelter Shiba a soft place to land.
Kai fell in love with Eddie immediately, and the feeling was mutual. But Ed warned us that Shika would need a long, slow introduction. It would probably take her 4-6 weeks to warm up to a new Shibling. So they were diligent about supervision and creating separation. They made sure to walk the dogs together daily to promote bonding. (Which was not so easy given that Kai clearly had never walked on a leash before, and Shika's energy level at almost 12 yrs old is diminishing). But the hard work paid off when, at exactly 6 weeks into their foster-to-adopt trial, Shika suddenly decided she loved Kai, and was ready to be best buds. They are happy to report that their home is now overflowing with that special Shibatude that they know and love! Congratulations to Ed, Yandy, Eddie, Shika, and Kai!