Kingsley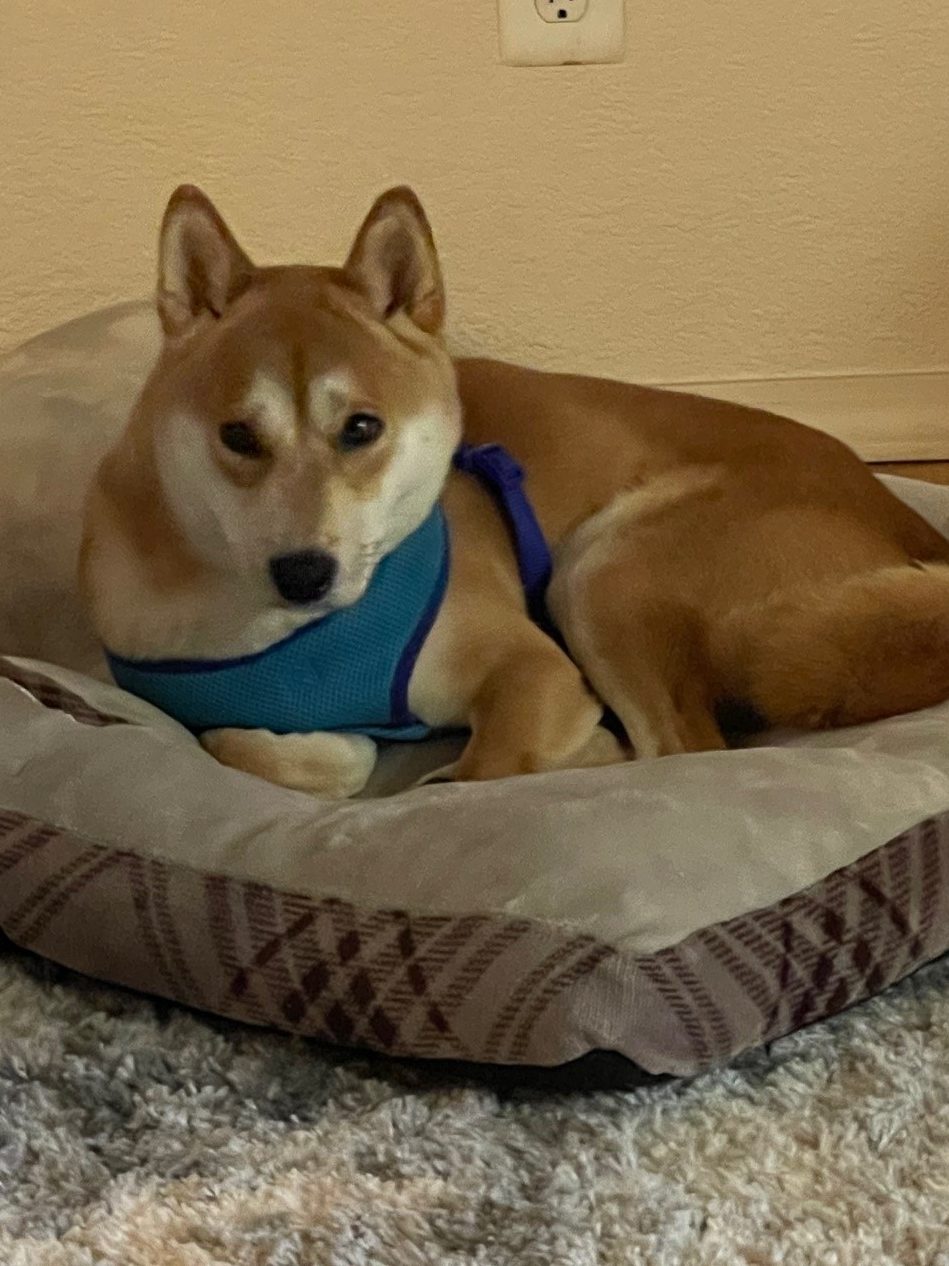 4 yr old male Shiba Inu –
Poor sweet little Kingsley. He's had a rough go! Like so many Shiba's, he's an escaper/runner, so he's been in and out of the shelter, and had multiple homes in his short life. Thankfully, the last family to adopt him reached out to us hoping to get him into a rescue that understands the breed. Unfortunately, he did not get along with their other dogs, and they couldn't keep him contained in their yard, so they ended up taking him back to the shelter before we had a chance to find him the right home.
Fortunately for Kingsley, the shelter was able to hold him long enough for us to place him in a foster-to-adopt home. Kingsley is a resource guarder and reactive to other dogs. We were extremely lucky to find a home with no other dogs on such short notice. This is a very common requirement for Shibas in rescue, but not easy to come by. Since in rescue, he's gotten up to date on his vaccines, tested negative for heartworm, and treated an eye infection. Not surprisingly, he's been a bit anxious during this transition to yet another new home, but overall he's doing well.
That is until a few days ago, when Kingsley was viciously attacked by another dog living in his complex and had to be taken to the emergency vet. He suffered severe lacerations that required stitches and drain tubes. He is home and recovering from this horrific event, but our heart breaks for him. This certainly will not help him with his anxiety or fear based reactivity to other dogs. His foster is taking good care of him and plans to adopt him once he is fully recovered from his injuries. Stay tuned for updates.
As you can imagine, the ER bill of $1,000 was a bit of a blow when we have 2 other dogs in need of expensive surgeries at the same time. We will be starting a fundraiser to help rebuild our funds, so we can continue to help more Shibas. Please consider donating to our Spring Fundraiser today!