Maple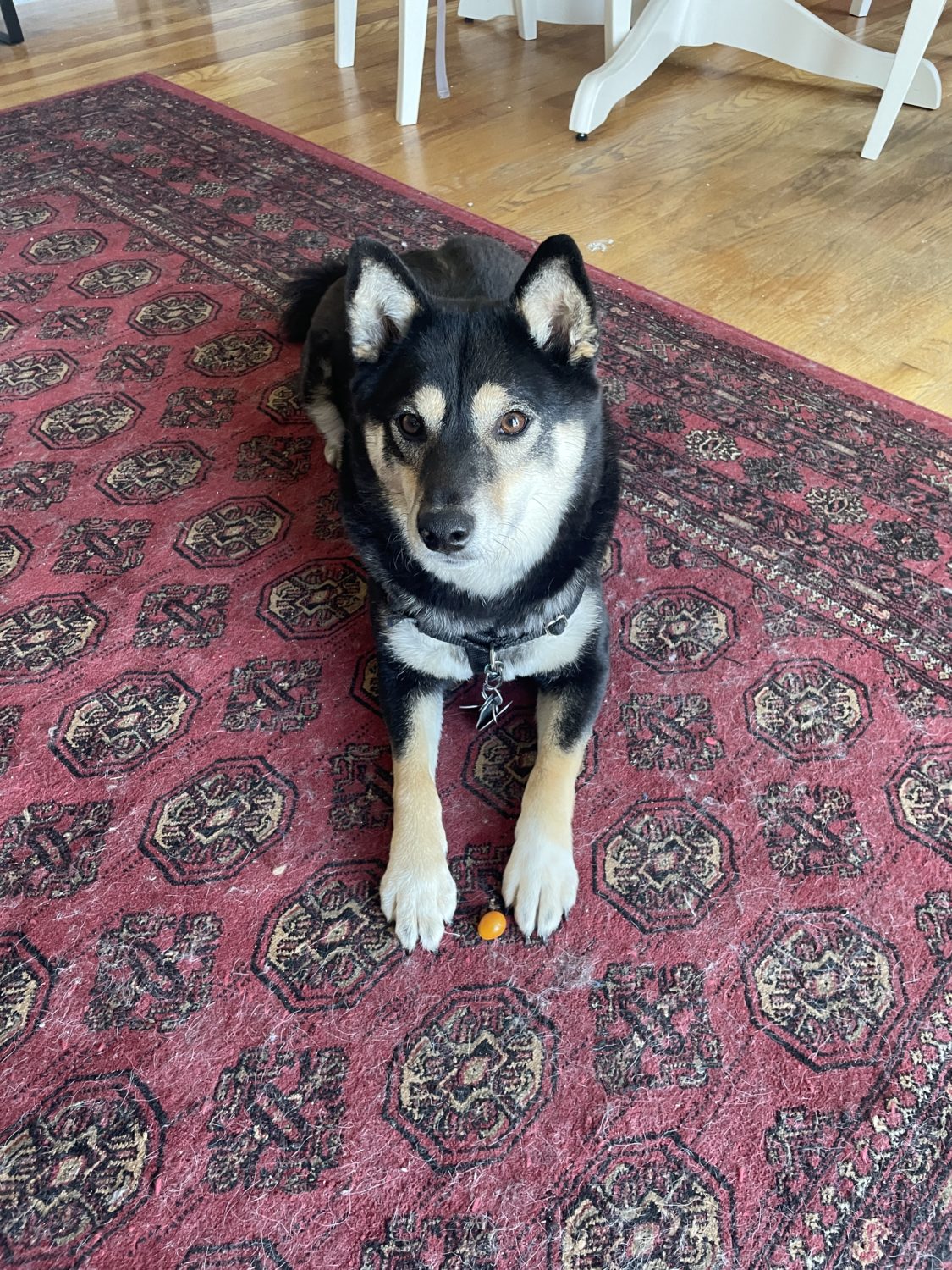 FOSTER/ADOPTER NEEDED: 3 yr old female Shiba Inu-No dogs, teenaged kids only –
Little Miss Maple is a young, active, and sweet girl. She is affectionate and loyal to her humans and enjoys going on adventures with them. She is super smart, and eager to learn. Maple is shy with new people, but will warm up to those who take it slow. Maple is reactive to younger kids, but has done well living with a 17 yr old who is respectful of her needs.
Maple can be reactive to dogs. Her family has worked on socialization and she has had some successful pack walks with other Shibas on neutral ground. That being said, we've seen how the presence of other dogs in her home triggers her fear/anxiety and resource guarding. She would be much happier, and thrive, as an only dog. She could possibly live with a cat that completely ignores her and respects her space.
Maple loves her crate, is house trained, and a well behaved girl. She is high energy an active home. She needs daily walks, but also loves hikes, playtime with toys, and puzzles. She is accustomed to having a yard and seems to need a job patrolling a yard patrol and monitoring squirrel activity!
Although Maple likes and seeks out affection, it has to be on her terms. Like so many Shibas, Maple is sensitive to handling, and needs her humans to read her signals so it doesn't overwhelm her. She would do best in a calm, low-key home. She will thrive with an experienced foster or adopter. She would not be a good choice for someone's first Shiba, or dog as an adult.
If you are interested in providing a foster or foster-to-adopt home for Maple, please complete and application. If you have already submitted an application, please let us know you are interested by emailing adopt@coloradoshibainurescue.org, or call/text 720-491-1278.
Maple's adoption fee will be $350 and includes her spay, vaccinations, heartworm test, microchip, and an initial training class or private session with a COSIR approved trainer.