Meegosh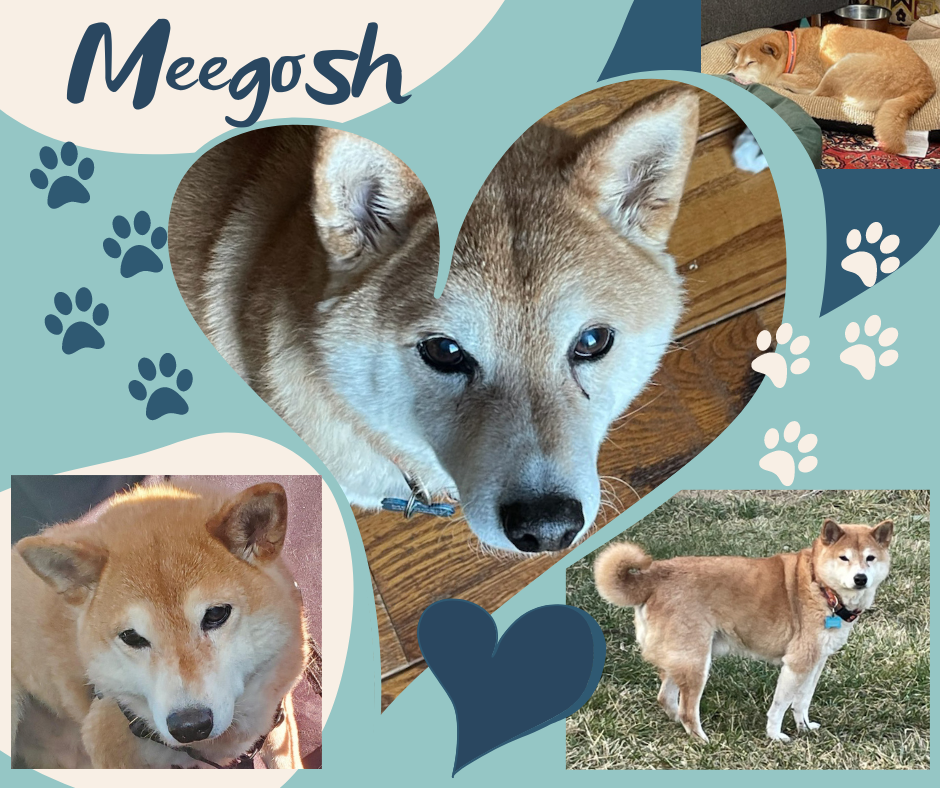 Meegosh has been adopted! We rescued Meegosh 11 years ago when we were known as Shiba Scout Rescue. He was happy in his adoptive until his humans had a baby. Meegosh was always an anxious boy, but things got worse when he had to share a home with a baby, that turned into a toddler. While not adapting to kids is the #1 reason people surrender their Shibas to us, it's particularly heartbreaking when it happens to a 14 yr old.
April originally applied to adopt in 2020, after losing the senior Shiba she adopted only a year prior. She was specifically looking for another senior. She has a soft spot for them, and prefers the 'hard to adopt' dogs that need her most.Since then we'd reached out to April a few times about a dog, but either the timing was off, or it wasn't the right dog for some reason. We were sure she was going to be a wonderful home for the right dog, at the right time, we just had to wait!
When we heard Meegosh needed to be rehomed, we thought of April right away. The timing was right this time, so we were encouraged and hopeful that we'd finally found "the one" for both April and Meegosh, and he was on his way to a much better life! All that was left to do was introduce him to her 2 dogs.
The meet and greet went great and April was smitten. When we brought Meegosh back to April's home to start the foster-to-adopt trial, he seemed really happy to be there! As we got ready to leave, he made it clear he wanted to stay and had no interest in leaving with us. He was home.
Since being with April, we've addressed all his health concerns and he's in much better shape. There's so much love between him and April. He follows her around, will engage her in play and does zoomies. Life is good again for Meegosh and we hope he and April have many more joyful years ahead. This time it's forever buddy; we promise.