Memphis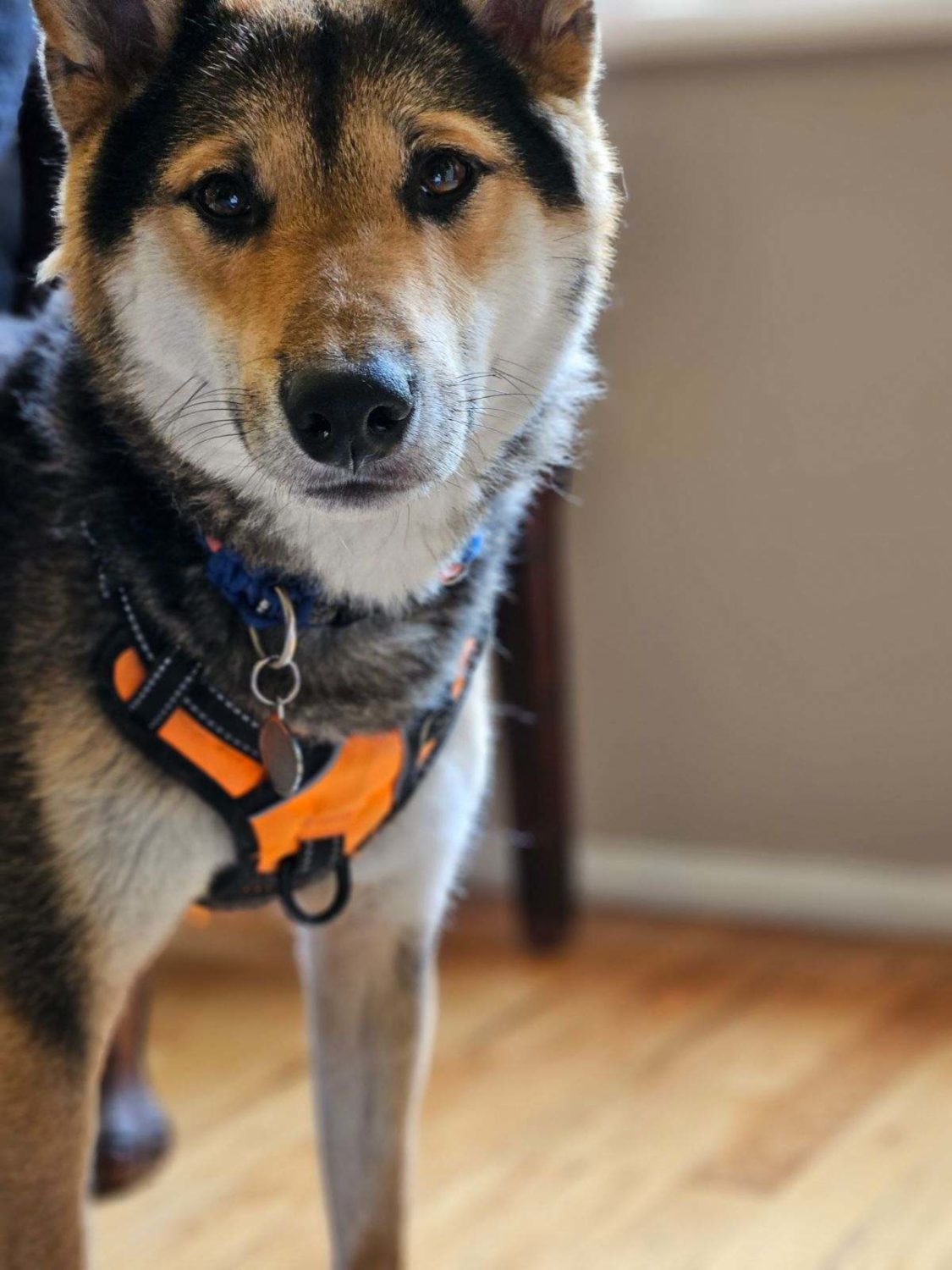 3 yr old male Shiba Inu –
Memphis is a loving and loyal Shiba. He was surrendered by his family because he is just too much for them. They underestimated the exercise and stimulation that Shibas require. This, combined with an undiagnosed medical concern they are not prepared to address, led to their decision to surrender. In rescue he will get the vet care he needs and lead a more enriched active lifestyle.
Memphis is very sweet and friendly. He loves to make new adult human friends, but has never been exposed to children. He has never lived with other dogs, and has had limited interactions. So, like most Shibas, is hit or miss when meeting them. He has not been tested with cats. Without regular walks and activities, Memphis is lacking general life experience. His limited exposure to the world and lack of socialization means his foster will need to help him safely and slowly discover the world and build his confidence!
Since his family adopted him at 9 months, he's always been extremely sensitive to handling and does not want anyone touching his back end. He is on medication for pain, but the cause has not been diagnosed. Now in rescue, we can employ the proper diagnostics to find out what is causing his pain.
Memphis is house trained. He was never properly crate trained so he is not a fan, but he can be happily confined to a bathroom, laundry room, etc.; with either the door closed or behind a baby gate. Because he's spent his entire life not being stimulated or exercised, he learned to alleviate his boredom with naughty behaviors, like chewing and digging. We anticipate that these behaviors will subside now that he's in a home where enrichment activities, like daily walks, play, and adventures will nip those problem behaviors right in the bud! But in the meantime, he may behave much like a new puppy who's still learning what's appropriate.
Memphis has been placed in a loving foster-to-adopt home carefully selected from our adoption waitlist. He is doing well. We will finalize his adoption once we are sure the issue with his backside is resolved. Stay tuned.
Memphis' adoption fee will be $350, and includes his diagnosis & prognosis of his condition, neuter, vaccines, HW test, microchip, and an initial training class or private session with a COSIR approved trainer.