Nacho
2 yr old male Shiba/Chihuahua mix, $350 adoption fee –
Nacho was found running down the street wearing a harness with a leash attached. Despite a 2 month long effort, his family did not come forward. His finder/foster plans to adopt him as soon as he is healed from his neuter.
At about 10 lbs, Nacho is Chihuahua size, but has Shiba ears, tail, coat, and body type. We estimate he is about 2 years old. He's a good boy; quiet, and very attentive to his person. He's doing well living with another Chihuahua, but is definitely likes to be the center of attention! He is reactive to other dogs while on leash, and they should be avoided on walks. After a few slow introductions, he is good with other sociable dogs.
He has not been around kids or cats that we know of. He is not crate trained, but does not need to be crated for any reason. He is smart and responsive to training efforts. He walks well on leash. We assume he is a bolter based on how he was found, and the fact that he is part Shiba 😉
Nacho had a lot of anxiety while transitioning into his foster home, but it has eased with time, and he is fortunate to have a foster mom works from home.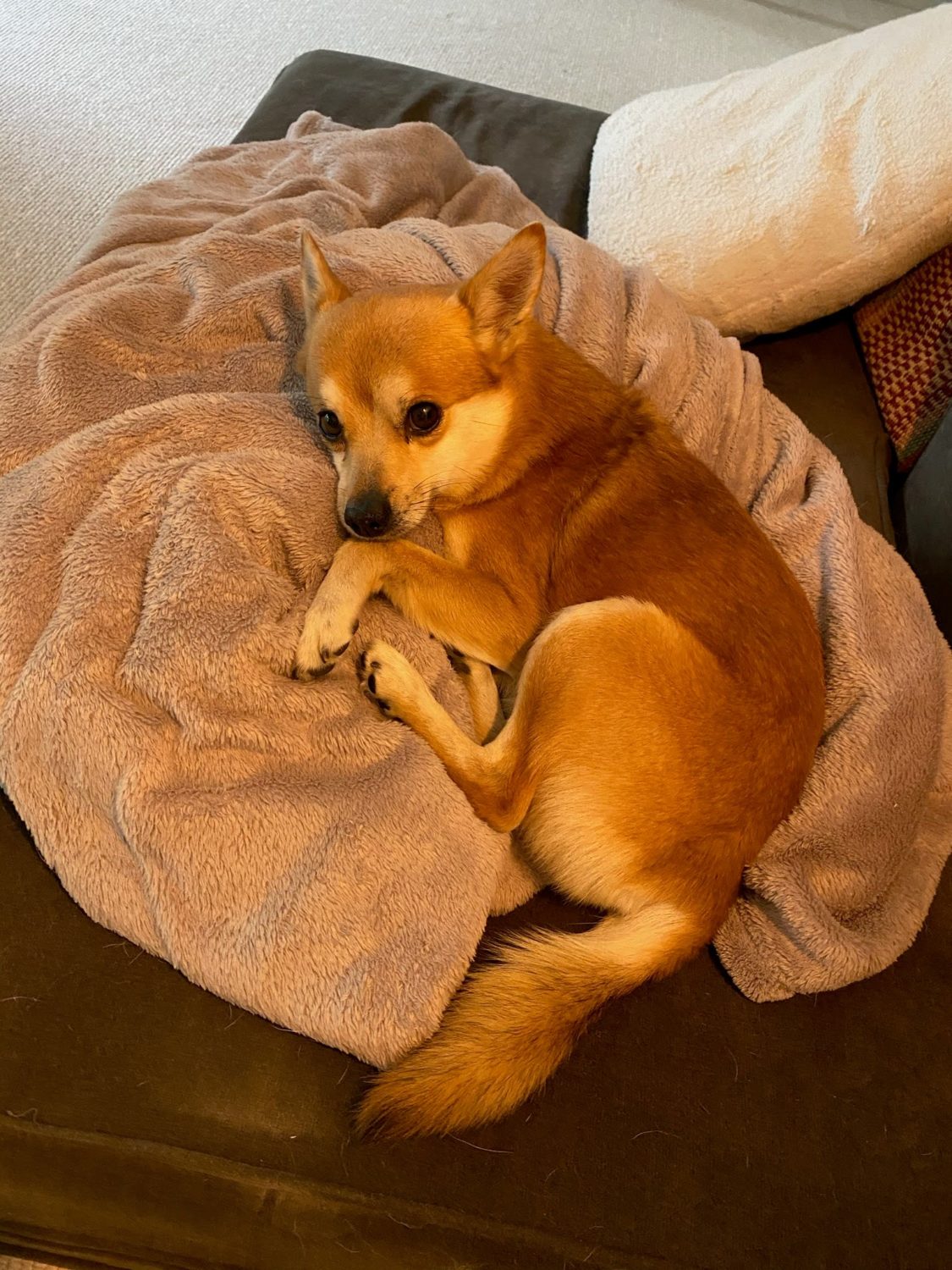 Nacho has been with the couple that found him on the street all along. They have fallen in love with him and cannot imagine letting him go. They plan to adopt him once he is fully healed from his neuter surgery. Stay tuned for an adoption announcement.