Reyna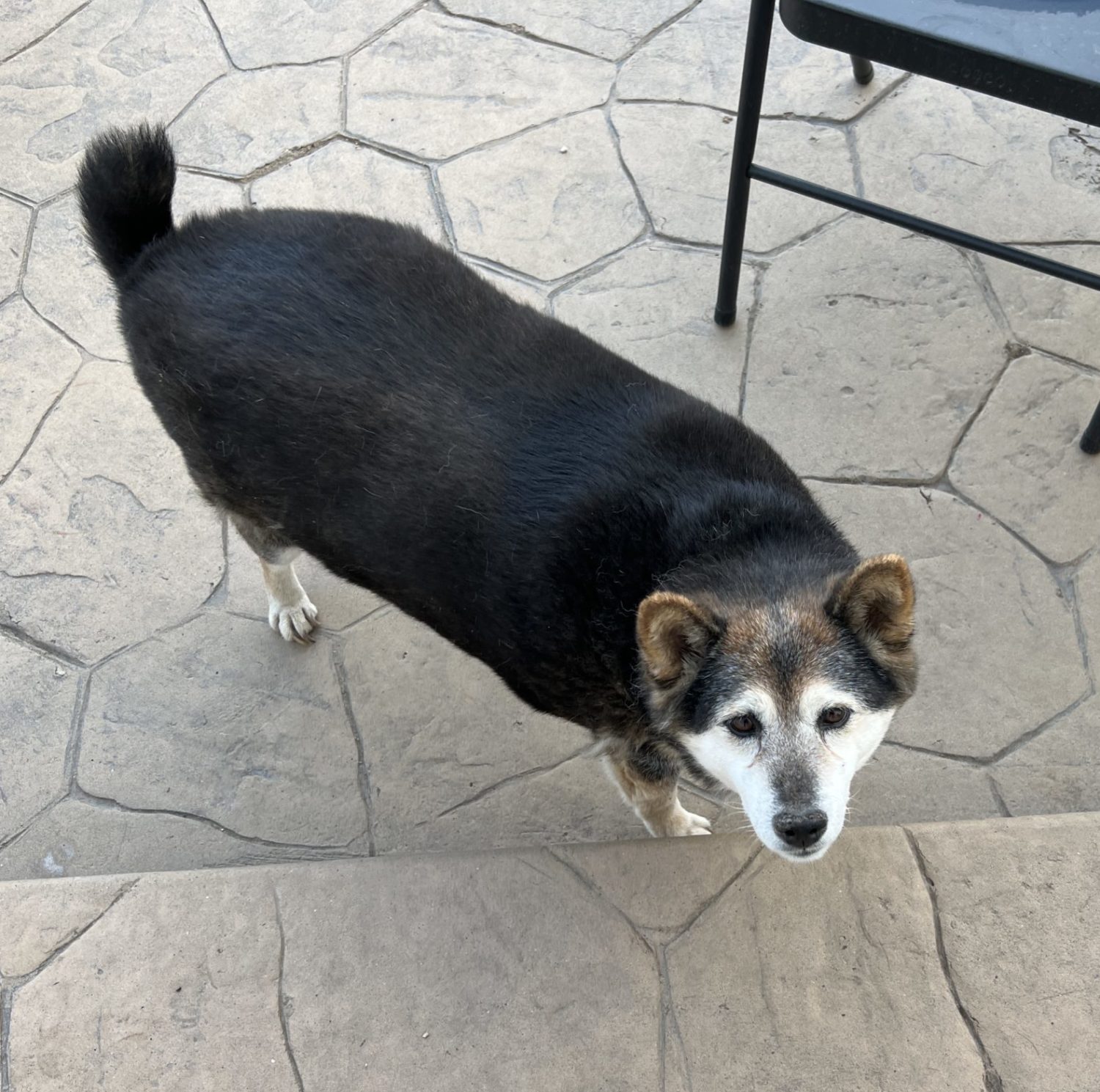 9 yr old female Shiba *no kids <12 *no cats –
Reyna's family have had her since she was an adorable little puppy! Fast forward 9 years, and they are no longer in a position to give her what she needs and they want better for her.
Reyna is a very friendly and loves being with her humans. Reyna would love to be any only dog so she is the center of attention. She can co-exist with other dogs; she will simply ignore them, and prefers they do the same. She does, however, have a history of aggression towards senior/weaker dogs, so any other dogs in her forever home will need to be younger and healthy. She has a strong prey drive and cannot be trusted with cats.
Reyna hasn't had great experiences with small kids. She will growl and snap at them. She'd prefer a home that is relatively calm and quiet. She is house trained. She is not crate trained, but is a very chill and well behaved girl , aside from her tendency to run off if a door or gate is left open for her.
Reyna has been overweight for many years now. It puts undue pressure on her hips and joints. She is in pain, and it keeps her from being as active as she'd like. She used to lover her walks. With a foster/adopter that is active and committed to getting the weight off her, we know she will enjoy them again and get more out of life.
We are looking for a foster or foster-to-adopt home for Reyna. If you are interested please fill out a foster or adoption application. If you're already on our waitlist, please reach out to let us know you are interested. info@coloradoshibainurescue.org or call/text 720-491-1278.