Sakura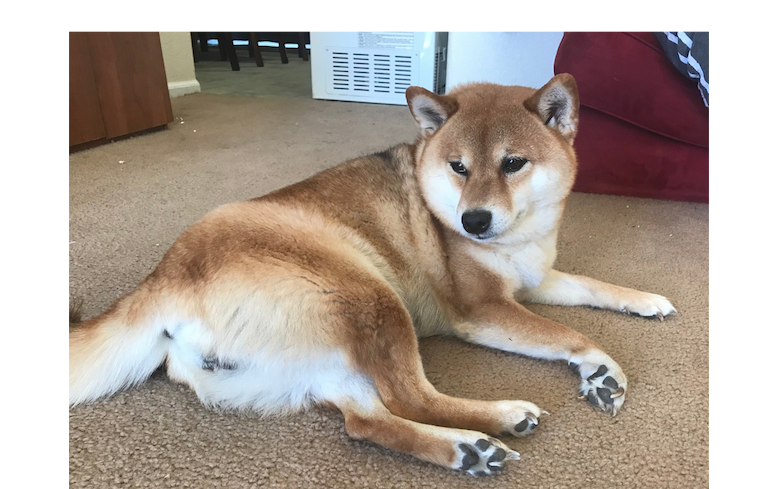 6 yr old female Shiba, no small kids, no dogs, $275 adoption fee
Sakura is originally from Japan. In Japan, she lived in two different homes, both with children that were abusive to her.  Understandably, she does not like kids! She was rescued by an American stationed in Japan, and eventually brought here to Colorado.  Her rescuer's circumstances changed and Sakura found herself living with children again, and other dogs, both causing her a lot of anxiety and stress. When Sakura is stressed, she is a resource guarder, causing further problems with kids and other dogs.  Her owner made the decision to surrender her to COSIR for a chance at a stress-free life.  We've placed her in a foster home that is calm and quiet, with no kids or dogs, so she can finally relax and be anxiety free.
Sakura is house trained and crate trained, but is well behaved and does not need to be crated. She loves walks and hiking. Although she can't live with other dogs, she is good with them on neutral ground.  Like all Shibas, there will always be some dogs she doesn't like, but the reactivity towards other dogs we saw initially seems to have gone away now that she is spayed. She reportedly does not like cats, but we have not had a chance to test this. She is a good guard dog.  She will  alert you to any activity out front, but will quiet down after a minute or so.  She has lived in both apartments and homes with yards, but if in an apartment, a quieter complex would be best to avoid her being set off by too much activity. She is friendly with people and loves belly rubs!  She is good in the car and happy to tag along for dog friendly adventures.  Sakura had lived her entire life in stressful situations and we think it's time she had a forever home with no small kids or dogs, in a calm, quiet, stable environment where she can thrive!  We will begin reviewing our waitlist, and/or new apps for her and hope to schedule home visits mid April.
Sakura's adoption fee is $275 and includes her spay, vaccinations, heartworm test/prevention, microchip, and an initial training session with a rescue approved trainer.