Sammy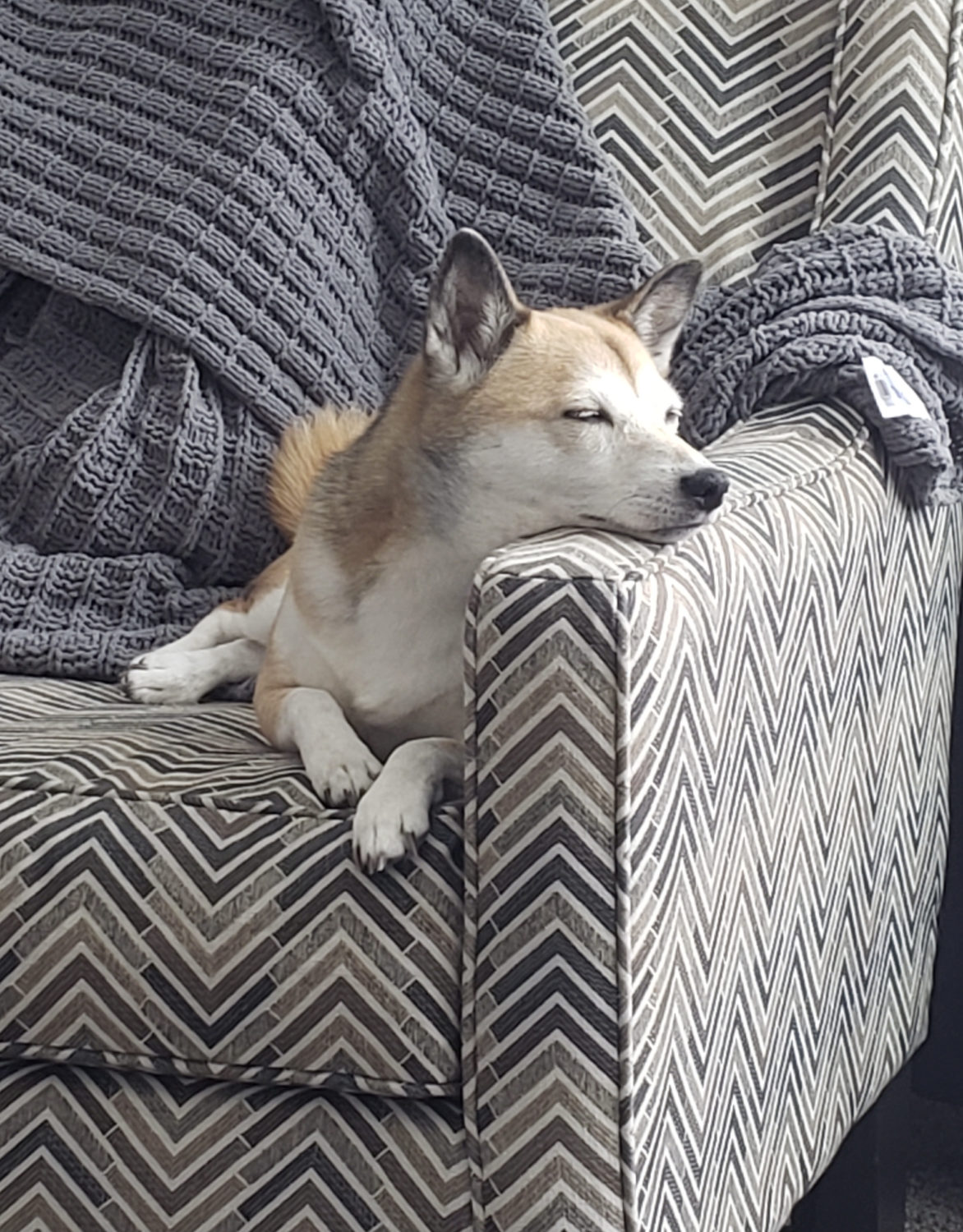 FOSTER FOUND! Foster plans to adopt after trial period: 12 yr old female Shiba, no kids < 13
Sammy is being surrendered by the only family she's ever known. After a year of training and trying to make it work, she has not adapted to the new baby; now a very mobile toddler.
Sammy is a darling, but anxious girl. It takes her some time to warm up to new people, but comes around quickly if her space is respected and you let her initiate contact. Sammy is loosing her hearing, so startles easily. She needs a peaceful home with no small children. She may do well with tween, or teenage, kids that are respectful and conscientious of her needs.
Sammy tends to guard her space, and will let other dogs know when she wants them to steer clear or back off. She would probably do best as an only dog, but could possibly live with another dog who just ignores her and heeds her warnings. She has not been tested with cats.
You would never guess that Sammy is 12! She looks so young and is very spry! She would love to take at least one walk per day in her new home, and have a more active lifestyle. This will of course help with her anxiety.
Sammy is house trained and crate trained, however, but has not used her crate for a number of years. She is a well behaved girl, and in a home with not dogs or kids, she would not need to be crated or separated from anyone.
We are looking for a foster (hopefully a foster-to-adopt home) for Sammy so that we can bring her into rescue ASAP. If you are interested in Sammy, please fill out an application today. If you are already on our waitlist, please let us know you are interested by emailing: info@coloradoshibainurescue.org. Once ready for adoption, her adoption fee will be $50 and includes her spay, vaccinations, HW test, microchip, and dental if necessary.