Sheldon
Approx. 12 yr old male Shiba Inu
Sheldon was picked up as a stray and taken to a shelter. His chip was never registered, and he may have been neglected and then dumped, like so many senior dogs. Despite that, he's clearly had good experiences with humans, as he is very friendly, affectionate, and enjoys lots of petting and being brushed.
Despite his age, Sheldon is an active boy. He lives for his walks! Unlike most Shibas, Sheldon wants to walk vs. stop and sniff every 5 seconds. After his walk, he's happy to chill and take a nap. Although he walks really well, he has some stability issues. He struggles to sit or lie down, and sometimes groans when he does. He's a smart boy and has figured out that he can go to a corner and slide down the walls to get into the down position. He would do best in a home with carpet or lots of area rugs and a home with minimal stairs is best.
Sheldon's knees checked out ok, but the muscles in his hips and rear legs are quite atrophied. We are focused on building muscle and stamina for now, but will continue with further diagnostics on his hips and back and will not finalize his adoption until complete and we have a prognosis for his orthopedic needs. Before leaving the shelter, he had 22 teeth pulled. He's healing up from that, and will need soft food and no chew toys for a little longer.
Sheldon loves people and will follow his humans around the house to keep tabs on them. He is house trained and likes his crate, but is a very good boy and can be trusted loose in the house when his humans are gone or sleeping. He does well in the car and seems to enjoy the ride.
Sheldon is a quiet little Shiba. He doesn't alert to the doorbell or mailman, but he will give a howl at the door to let you know it's time for his walk! He also loves to give the neighborhood birds, squirrels, etc. an adorable "good morning" howl! Sheldon has done well meeting and hanging out with a few of our other Shibas in rescue. He ignores other dogs and would love to be an only dog, but would likely do well with another Shiba or dog who is respectful of his space and leaves him alone (no puppies and no guarders). He has not been tested with cats, or kids yet.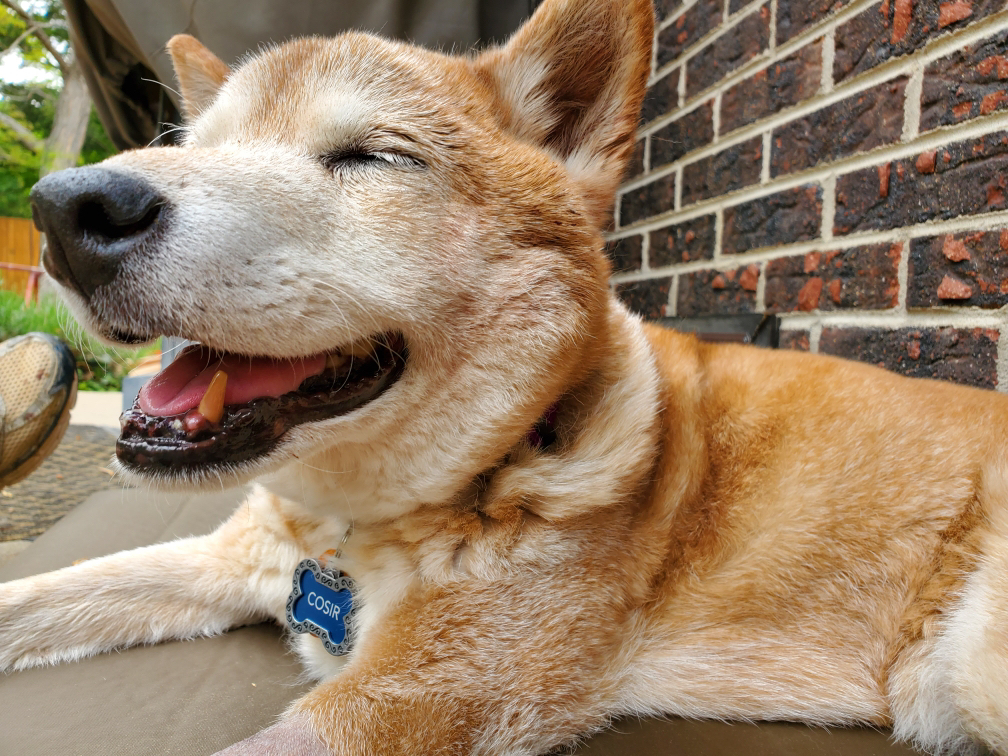 If you are interested in adopting Sheldon, please fill out an adoption application. If you have questions before you apply, or if you are already on our waitlist and want to talk about Sheldon, email us at: info@coloradoshibainurescue.org or call/text: 720-491-1278.