Soy (renamed Soba)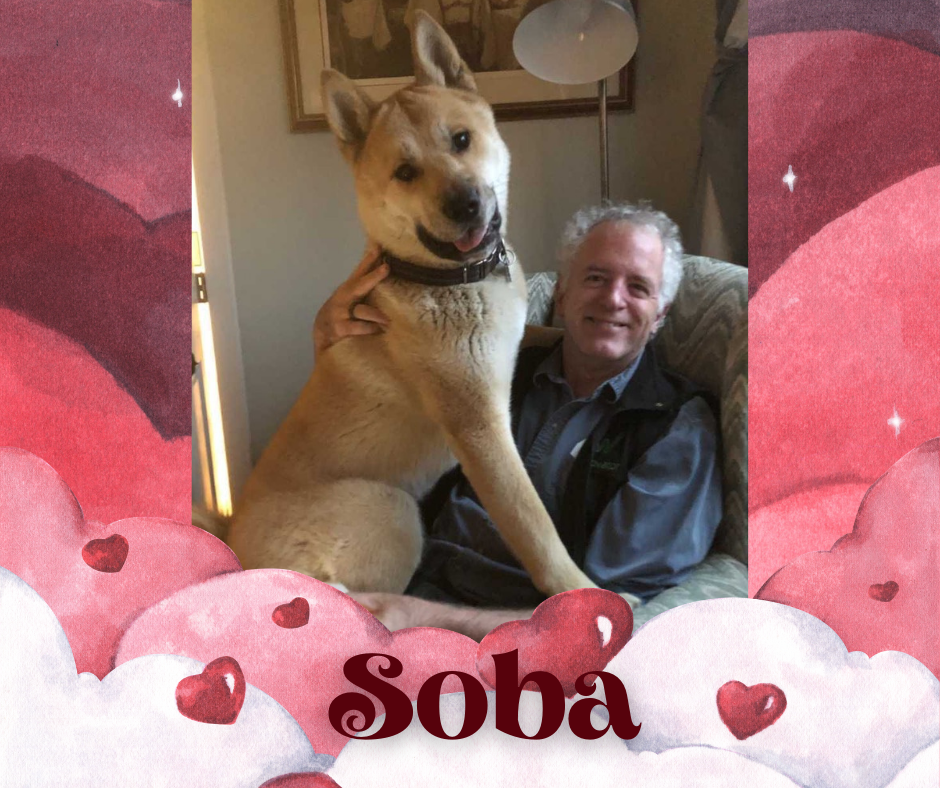 Soy has been adopted and he has a new name; Soba! At just 10 months old, this adorable Shiba/Akita mix was being rehomed for the 2nd time. His second family was not aware of the challenges of the breed and did not have time to devote to him, so they surrendered him to us.
Soba was a super high energy, adolescent puppy, who hadn't been house, crate, or leash trained. He hadn't been socialized or learned any manners, and was a bit unruly. He was going to be a lot of work, but we knew that in a home with an experienced adopter, he would be just fine!
Soba was placed in a foster home with a long history of rescuing both Shibas and Akitas. Laurel and Grant had adopted AJ, a Shiba/Chihuahua mix, from us last year, and they have an Akita named Oso. They were not necessarily looking to adopt again so soon, but could not resist the urge to help such an adorable mix of their 2 favorite breeds.
Soba hit it off with AJ and Oso immediately, and his bond with Laurel and Grant grew stronger everyday. He house trained quickly and his manners were improving with their training efforts. In the meantime, we took Soba to a meet and greet with a potential adopter. It ultimately didn't work out, but the experience made Laurel and Grant realize they were not going to be able to let Soba go. They were in love and Soba fits so well in their home. We love when these unexpected "foster fails" happen! Congrats again to Laurel, Grant, AJ, Oso, and Soba!