Taz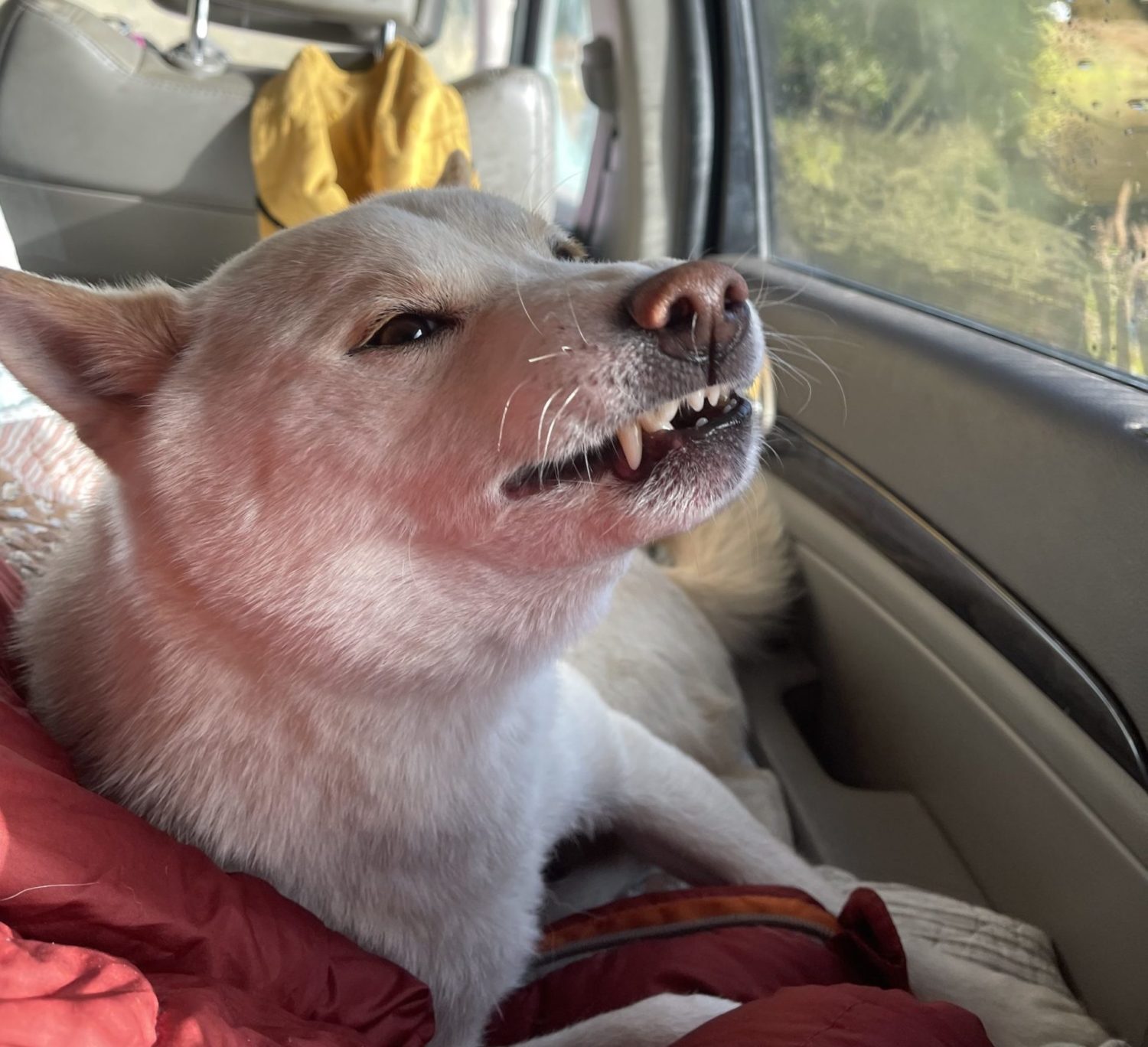 FOSTER FOUND! – 6 yr. old male Shiba Inu – no dogs, no kids
As a puppy, Taz was dumped at a shelter by the breeder. He'd been deemed unsalable because he'd spin, wild and fast, in his kennel. The shelter named him Taz (as in Tasmanian Devil) and found him a home, but after almost 6 yrs. together, they rehomed a few weeks ago. His new family has quickly learned that Taz cannot live with other dogs. He is currently being kept separated from their dog until we can get Taz into rescue. We are seeking a foster, or foster-to-adopt home with no dogs, and no kids for Taz.
Although Taz doesn't tolerate other dogs in his home, he can socialize with them on neutral ground. He does well meeting and playing with dogs and seems to like hanging with bigger dogs. Taz has never lived with cats, so we don't know if his need to guard his food, space, and human would extend to a cat too. He doesn't seem very interested in cast when he sees them out on walks.
Taz seems to be fearful of children and has been known to bark and lunge at them. He is also noise sensitive, therefore, a quiet calm home with no kids would be best. Taz is used to a home with a yard and enjoys spending time outside. But he has also lived in an apartment and might be able to adapt if he gets enough outdoor adventures. Taz is house trained and good on leash. He needs active humans who will get him out for daily walks and playtime.
Taz is a lot of personality in a small package. He can be sassy and will "talk" to his humans. He needs to be included in all household activities, and likes to be near his person at all times. He has a quiet mournful howl to let them know they are missed when not around. He likes cuddles, belly rubs, and head scratches. He is a sensitive, lovable, loyal boy who deserves to find a stable and loving forever home.
If you meet his requirements (no dogs, no kids), and are interested in fostering or adopting Taz, please fill out a foster or adoption application today! If you are already on our waitlist, please reach out to let us know you are interested at adopt@coloradoshibainurescue.org or call/text 720-491-1278.
Taz's adoption fee will be $275 and includes his neuter, vaccines, heartworm negative, microchip, and an initial training class or 1 private session with a COSIR approved trainer.