Toppy **OWNER KEEPING**
FOSTER/ADOPTER NEEDED ASAP!
7 yr old male Shiba Inu, No kids, No larger dogs, No apts/condos –
Toppy is already on his third home, so we are committed to ending the cycle and finding his forever home! Toppy needs a kid-free environment. He also would do best as an only dog, but could possibly live with the right dog; one his size or smaller. He has not been tested with cats. We fear he may have been treated unkindly or tormented by a man in his past, so he'd love a home where a female can be his primary caregiver. Toppy is a resource guarder and would do best with a foster/adopter who is familiar with that. He can be a bit vocal, so would do best in home vs. an apartment/condo/townhouse with attached neighbors.
Toppy has a mis-shapen heart that may affect his activity level. His regular vet has not recommended any treatment at this time. Once in rescue custody, he will be assessed by a cardiologist for a specialized prognosis and recommendations, so potential adopters will know what to expect and we can get him started on necessary treatments, if any. We are assuming he will need regular visits to the cardiologist (1-2 times year), and may need maintenance medication at some point.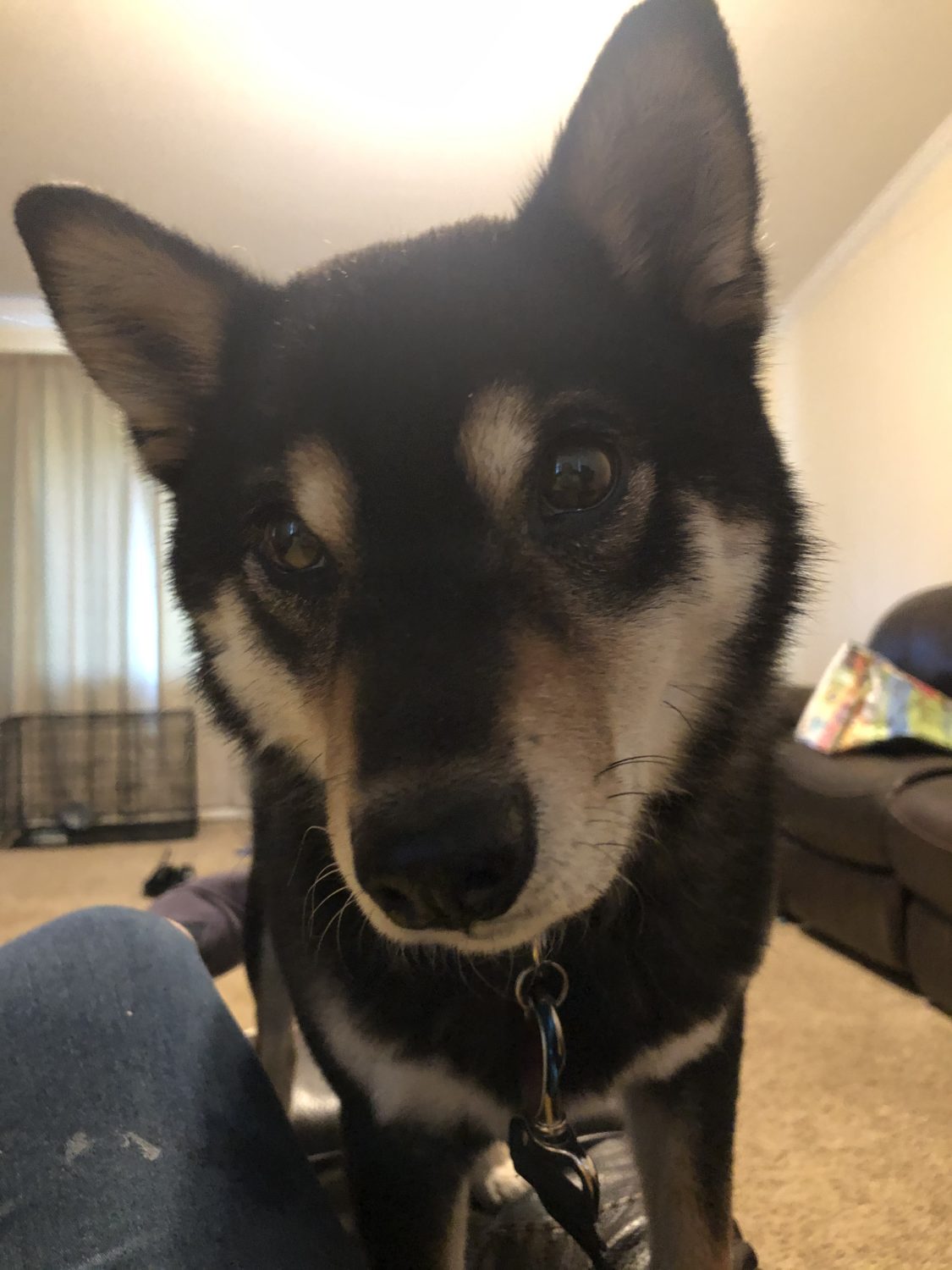 We need to find a suitable foster, or foster-to adopt home so we can bring Toppy into rescue. If you meet the requirements (no kids, no dogs or no larger dogs) , and are interested in fostering or adopting Toppy, please let us know ASAP!