Zoey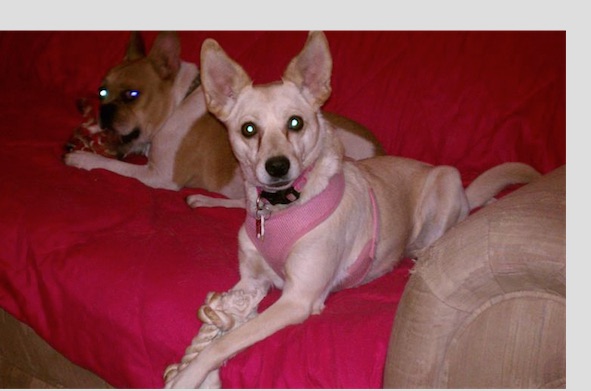 4 y/o female Shiba mix, no dogs, no kids, no apts/condos, $175 adoption fee
Zoey is an approx. 4 year old Shiba mix who weighs about 20 pounds. Her story is unknown, but she probably did not have had the best life before coming into rescue and as a result is a nervous and reactive dog.  Introductions to new people are really scary for her and she will react initially, but then warms up.  Once she gets to know you, she is a very sweet and affectionate girl.  She will need a an experienced adopter who is committed to working with a trainer and a behaviorist on her reactivity.  She is very smart and loves to learn.  She repsonds very well to clicker training, counterconditioning, and desensitization to new things.
Every once in a while she meets a dog she likes, but typically does not do well with dogs, so would do best in a home where she can be the only dog.   She is a playful and energetic dog who is always up for a game of fetch.  She is good on leash and enjoys walks, but only if there are no people or other dogs around to make her nervous.  She'd love to live somewhere more secluded and quiet so that she can go out on walks.   She is potty trained, crate trained, and knows basic commands.  Zoey is spayed, up to date on vaccines, and microchipped.
Zoey is available for adoption through our sister rescue, A Soft Place to Land.  Her adoption fee is $175 and you can fill out an application directly with A Soft Place to Land, if you would like to meet her.  Please contact A Soft Place to Land directly if you have any questions about Zoey, or any of their available dogs.