Zuka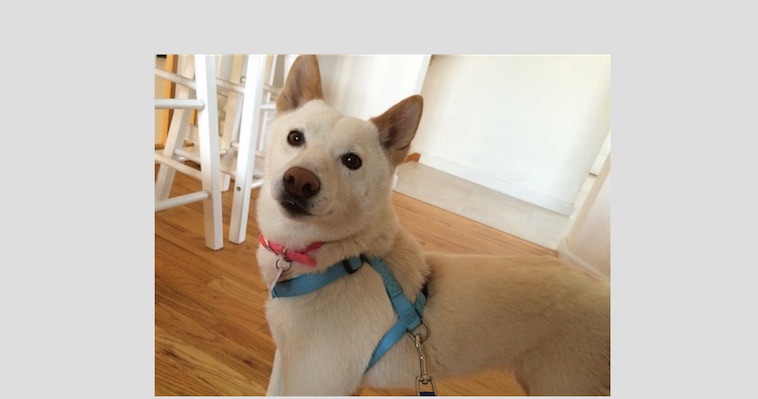 5 y/o shy female, no apts/condos, no small children, $275 adoption fee
Zuka is a beautiful, shy little lady who started life as a puppy mill breeder and is still learning the ropes as a pampered pet.  Zuka is great with other dogs and cats  and loves running and playing in the back yard.  We are seeing glimpses that she has a really big, Shiba diva personality just waiting to break through!  Children in the home should be old enough to allow Zuka to approach them on her terms and not rush her, grab at her, etc.
Zuka is potty-trained and very quiet in her crate.  She is still working with leash walking, but does spook easily, so needs a very  secure harness and shouldn't be walked in super busy areas.  Another dog or two in the home (preferably playful) would be really good for Zuka along with a patient adopter who will allow her to continue coming out of her shell at her own pace.
Zuka's adoption fee is $275 which includes her microchip, spay, vaccinations, de-worming, heartworm test and a professional training class for shy/fearful dogs.
**Please note, Zuka is not eligible for out-of-state adoption**